Updates and News – 1st half 2022
The goal of the entire SEO Tester Online team has always been to help people work better and obtain performing results.
For this reason, during the first half of 2022 we have worked hard and released many updates and new SEO tools, making our platform even more complete.
In this article you will find the main news, described and linked to some in-depth contents. Enjoy the reading!
New exams and SEO Checker interface
One of the first interventions made to the platform this year concerned the optimization of one of our most popular On-page analysis tools, namely the SEO Checker.
The categories have been redesigned, new checks relating to content and performance have been added, and the structure of the individual exams has also been updated.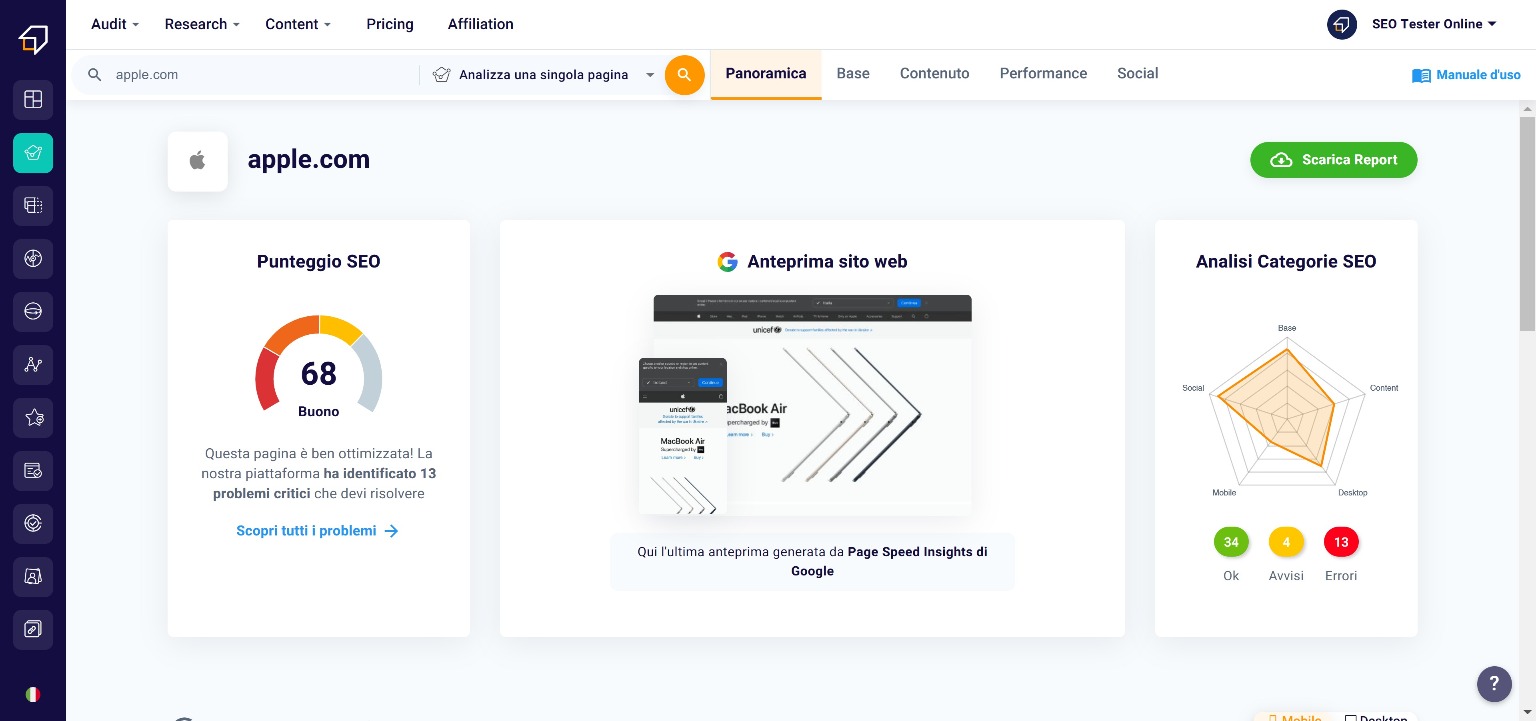 In addition, we have focused more on the meaning of each exam and the actions that can be taken to solve the problems encountered.
Finally, the entire interface of the tool was redesigned, making it even more streamlined and understandable.
Analyze your web pages now with the new SEO Checker!
New Lead Generation Tool
We value the feedback from our community and thanks to this today the SEO Tester Online Lead Generation Tool is even simpler and more powerful!
We have eliminated the concept of "campaign" to make room for the simpler "form".

Now you can dedicate yourself to the generation of custom forms, choosing the lead magnet that best suits your needs, and thus start collecting qualified leads!
What are you waiting for? Create and customize your forms, monitor their progress and results through the new dashboard and integrate the tool with your favorite systems to send your leads to the software you use the most.
Try the Lead Generation Tool now!
New SEO Spider Dashboard
SEO Spider now has a completely new Dashboard. We have worked to make it more functional with respect to the most frequent activities of community users and redesigned the navigation menu, in order to improve the user experience.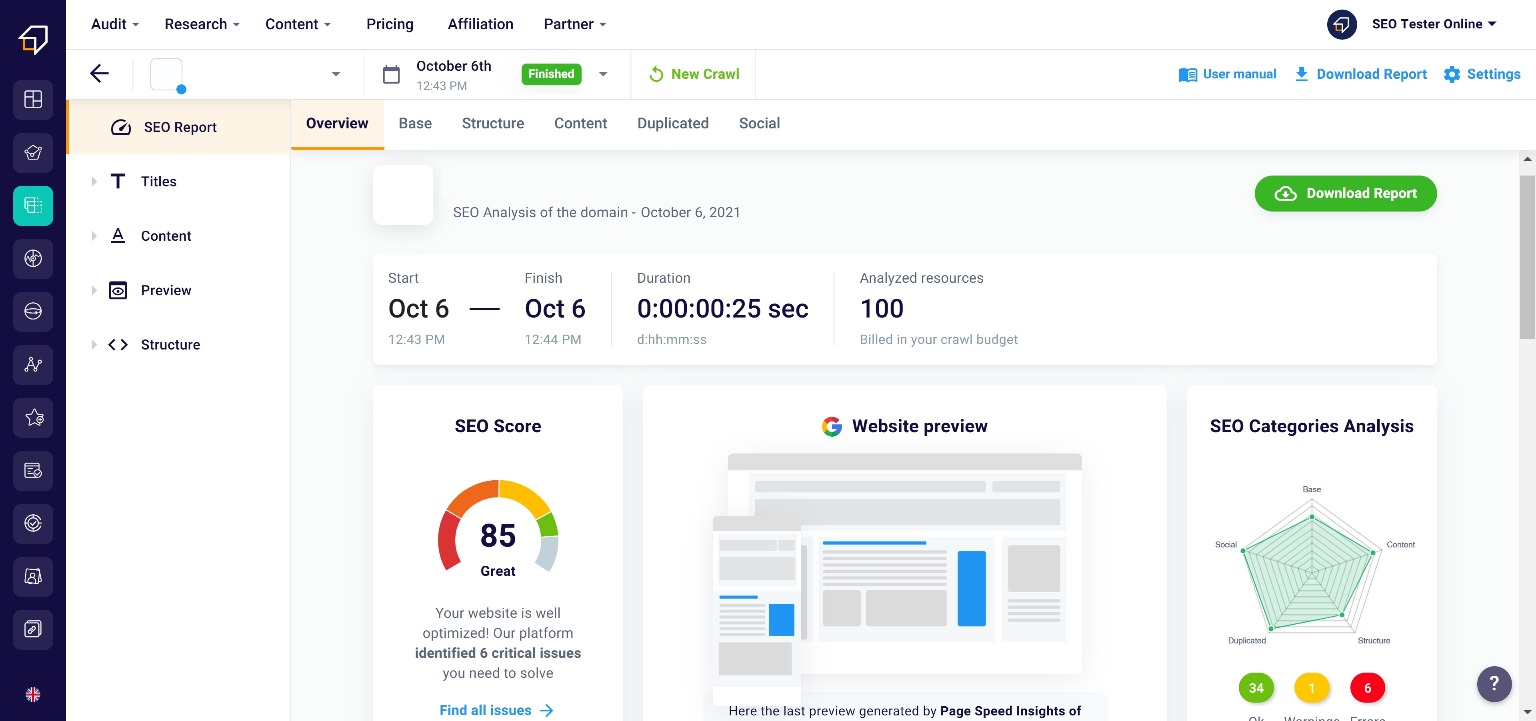 Click here and take a look at the new Dashboard!
Zapier Integration
Would you like to connect your favorite marketing tools to SEO Tester Online and automate your lead generation processes?
If the answer is YES!, know that you can do it thanks to our Zapier Integrations!
With the help of Zapier, one of the best known marketing automation tools used by marketers all over the world, you can simplify your marketing processes by making our software interact with the external platforms you use in your workflows, such as Google Calendar , Slack, Mailchimp, Trello and with the most popular CRMs.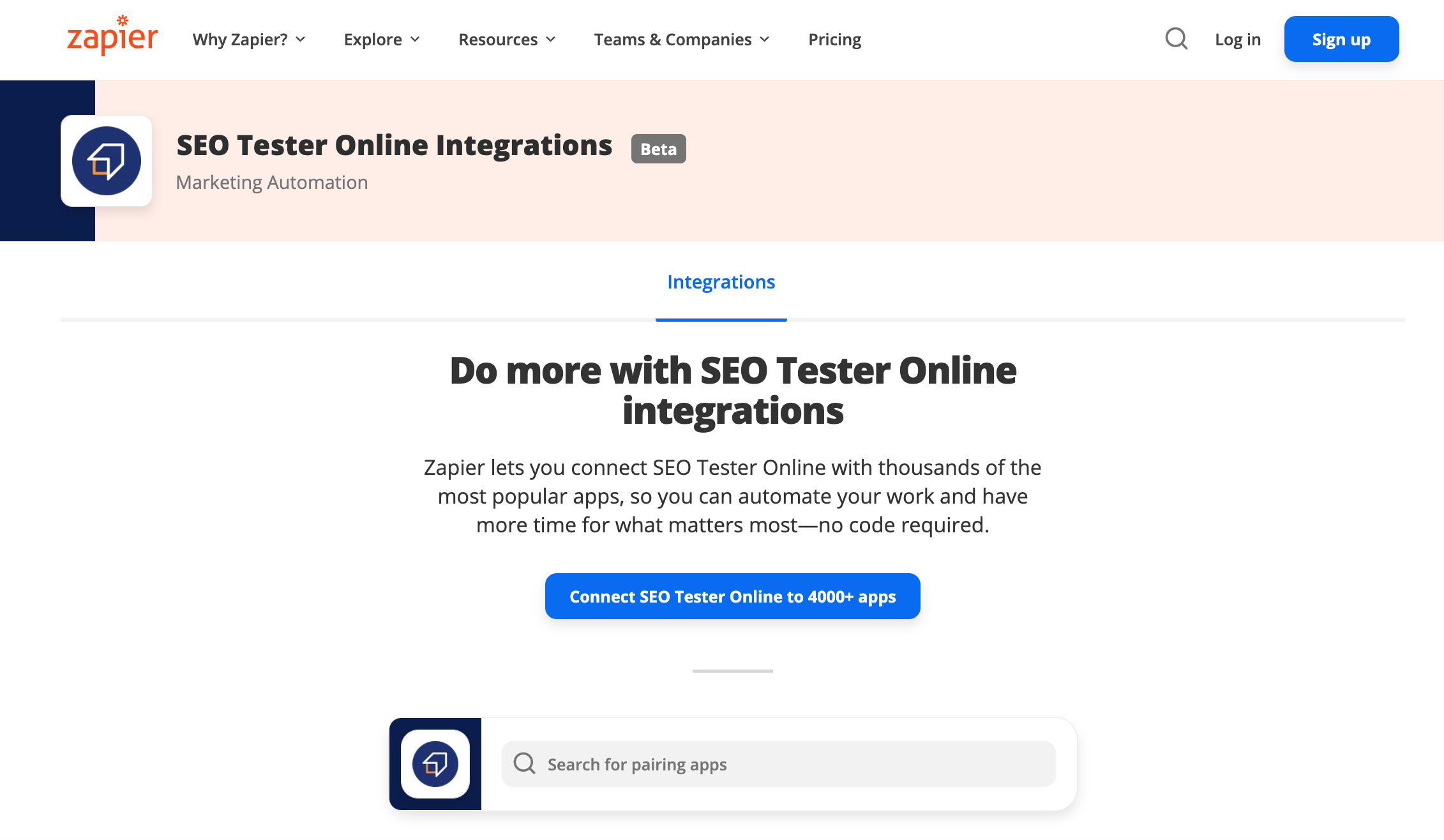 We have created several templates for the most frequent automations, which you can use in a moment, but if they are not enough you can always add the integration you prefer independently.
Find out now everything you can do with SEO Tester Online's Zapier Integrations!
External API
Also new this year is the release of our complete SEO API Set.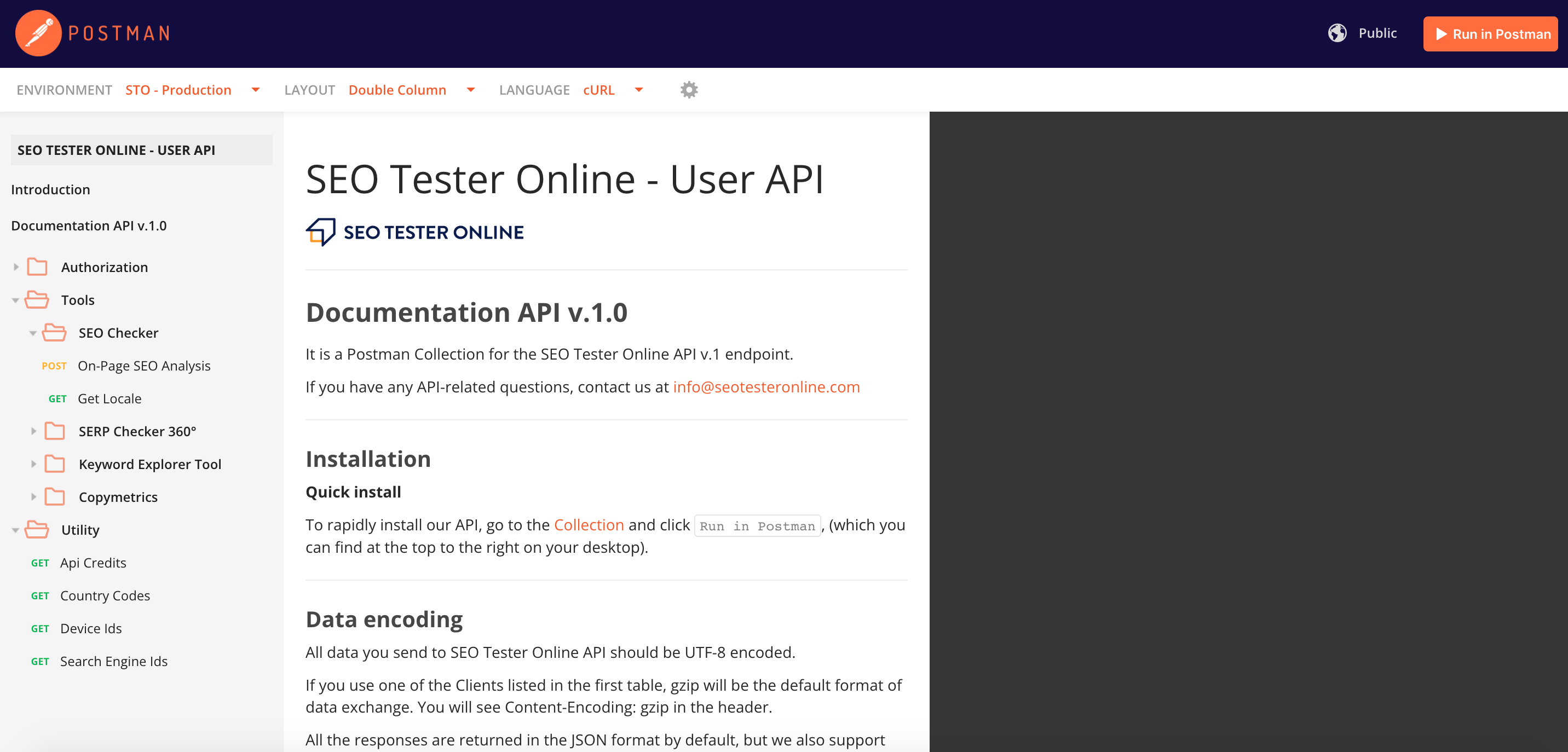 By harnessing the full power of our technology and our databases, you can now create customized products for SEO analysis, automatic advanced reports, optimize analysis activities starting from data and SEO Tester Online algorithms and much more.
The only limit is your ingenuity!
Would you like to know more? Find out how to use our APIs.
Release of the Platform in Polish
At SEO Tester Online we are convinced that a personalized experience can best meet the needs of our audience and help all users to better understand the value of every single tool on our platform.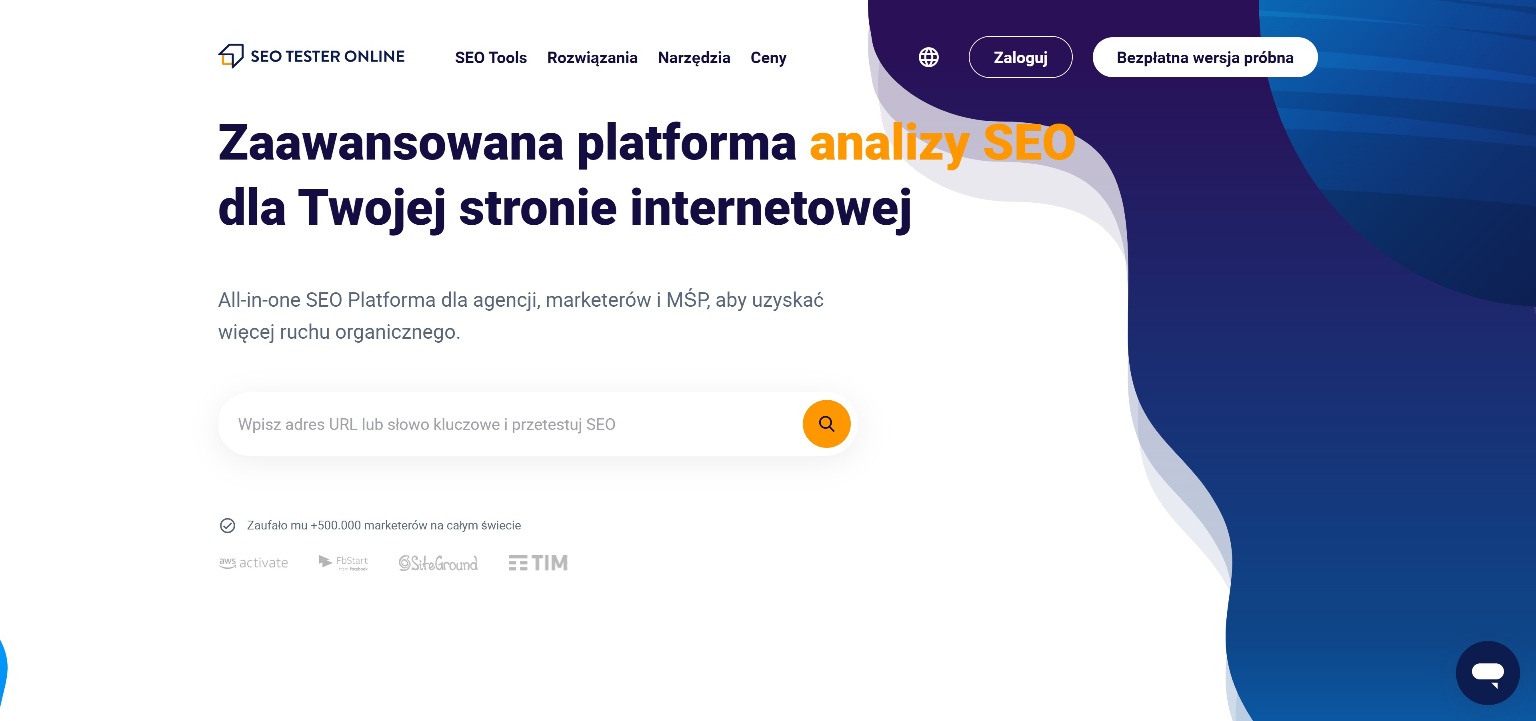 After Italian, English and Spanish, we have decided to also introduce Polish translations, allowing thousands of people to exploit the potential offered by SEO with all the comfort of their mother tongue.
Visit the new Homepage in Polish!
New Knowledge Base
Our goal has always been to create an ecosystem that welcomes marketers, web agencies and SMEs who want to do business with SEO in a simple and intuitive way.
To achieve this goal we have decided to focus not only on the tools and their functionalities present in the platform, but above all on the resources that can help you exploit their full potential.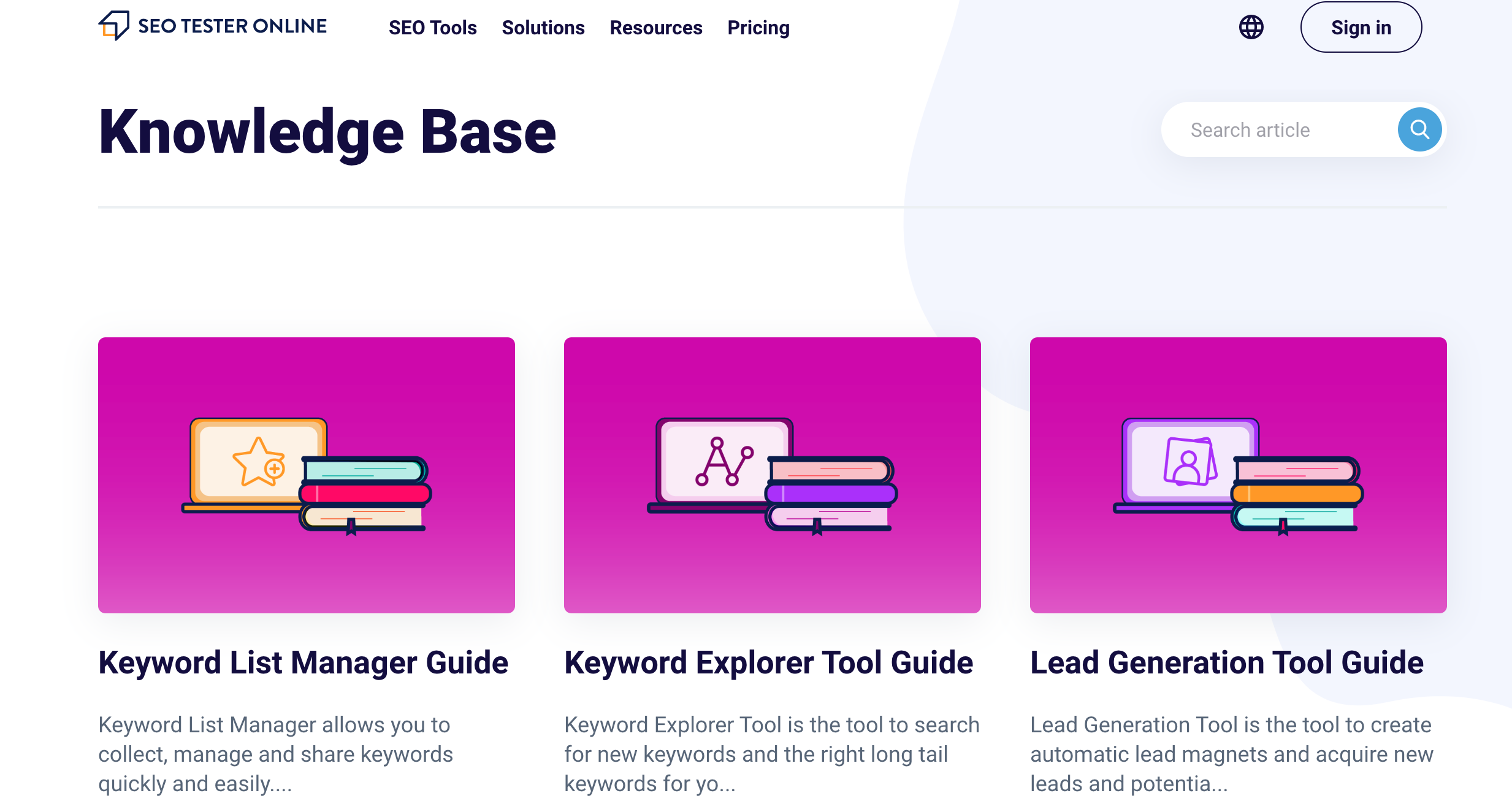 That's why we've released our new Knowledge Base!
Inside you will find guides that, step by step, will explain how to take advantage of every single tool on the platform, with the aim of optimizing the SEO of any website!
Do you want to discover the secrets of our platform? Consult the Knowledge Base!
New Backlink Checker
One of the most anticipated news concerns the release of our first backlink analysis and verification tool.
With 3.1 trillion backlink data and 312 billion pages analyzed, our Backlink Checker is one of the most powerful and comprehensive Off-Site SEO tools on the market!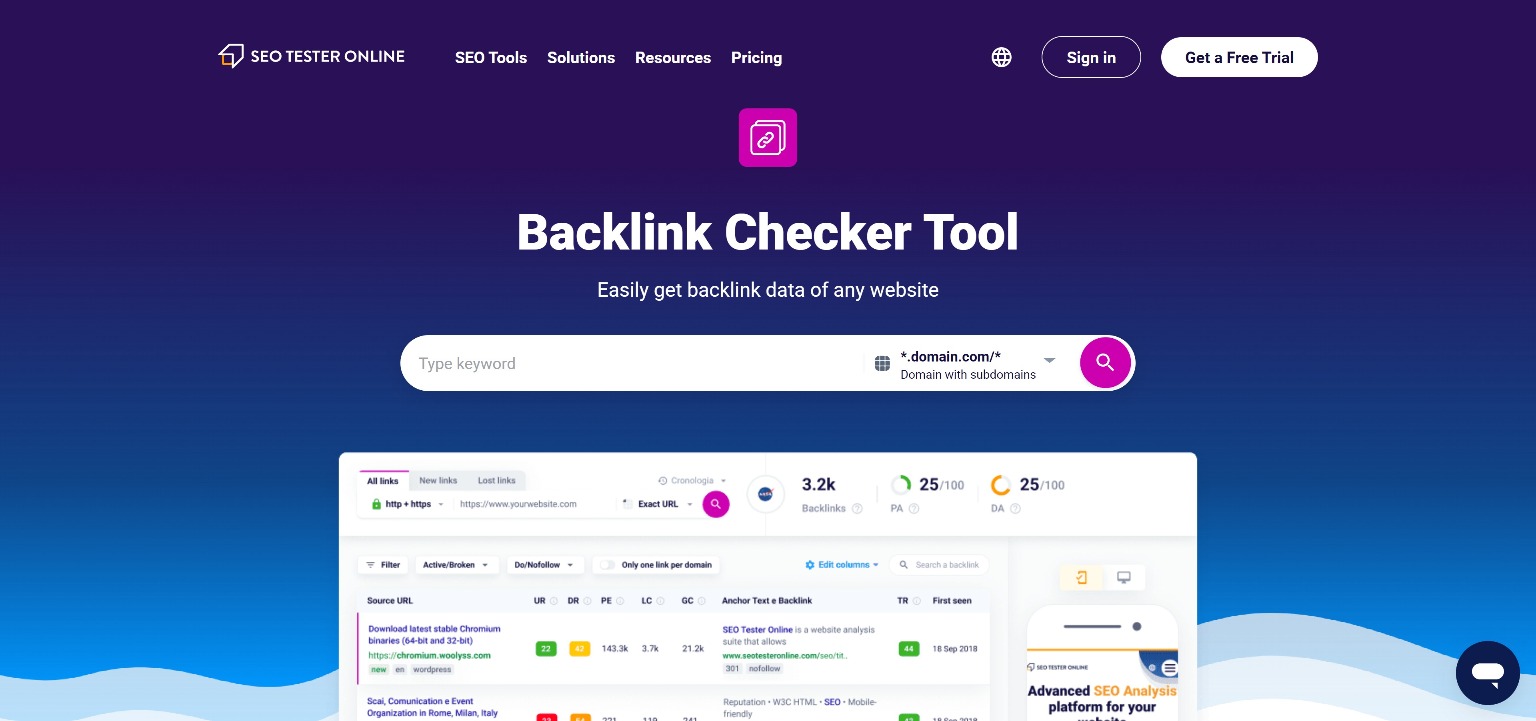 Using this tool, you can check new, lost or broken links on your site, preview the backlinks of the source page, spy on competitors' strategies, and much more.
Do not you believe it? Try our Backlink Checker now for free!
Conclusions
We have reached the end of this article and we hope that the news on the platform will satisfy all your needs.
We will announce further developments soon, but in the meantime, you can share your feedback, comments and ideas with us by suggesting your own features or voting those of other users on our shared roadmap.
Suggest or rate a feature on the shared board.
We also remind you to subscribe to our Telegram channel to stay constantly updated on SEO and all our news.
Subscribe to the Telegram SEO Tester Online channel.
Thank you for sharing this amazing journey with us!
The SEO Tester Online Team