All your favorite keyword in one place
Make SEO effective with just one click
Managing long keyword lists is a challenging task.Stay focused and save the best keywords with a simple click without interrupting your workflow.Let the Keyword List Manager take care of the boring stuff.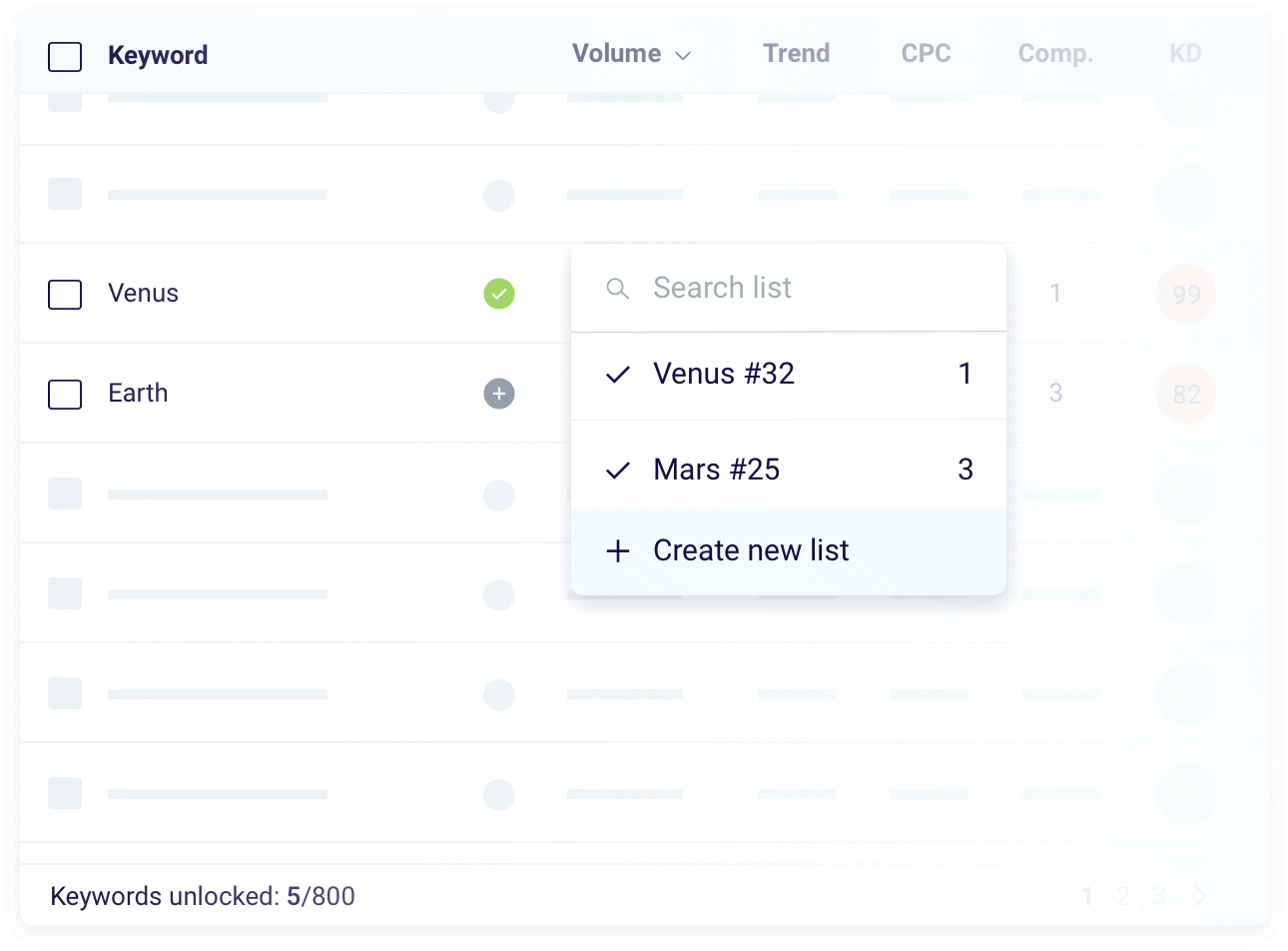 All your favorite keyword in one place
Collect your keywords in the way that you prefer. Import them by uploading a file .csv, copy and paste or write them one at time. Work however you want.
Keep everything under control with up-to-date metrics.
You will always be able to get a complete overview of your work. Analyze metrics such as search volume, CPC and difficulty of the entire list or individual keywords.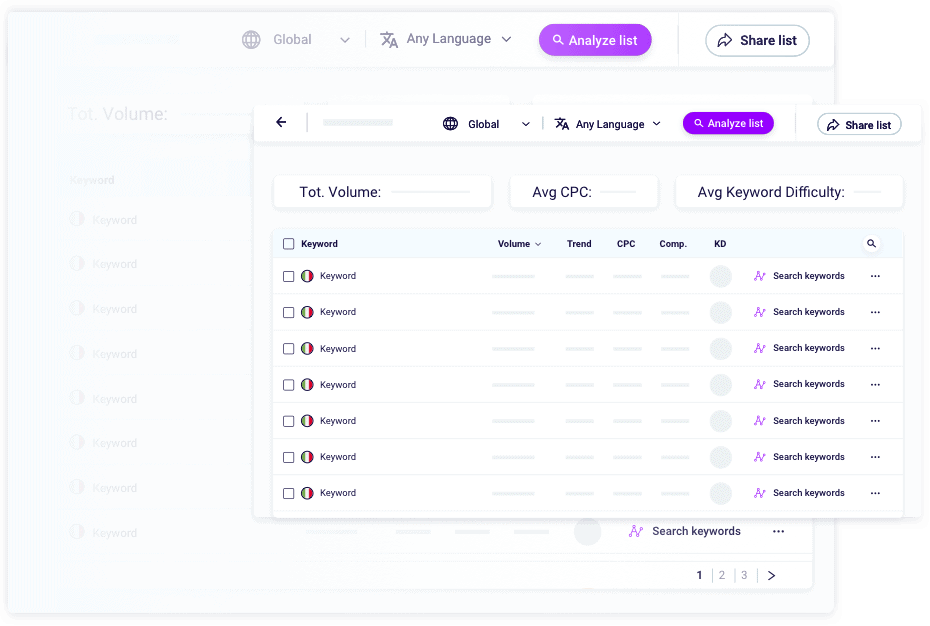 Much more than a Keyword Research tool
Choose the keywords you want to position yourself for
Boost you SEO strategy and identify the most potential keywords to grow your traffic day after day.
Discover new opportunities
The Keyword List Manager is fully integrated with our tools. Update your lists with new keywords and identify unexplored positioning opportunities.
Save and organize your work freely
Confusion is the enemy of productivity. Get complete control of your SEO project: update lists, send them to your clients and say goodbye to headaches.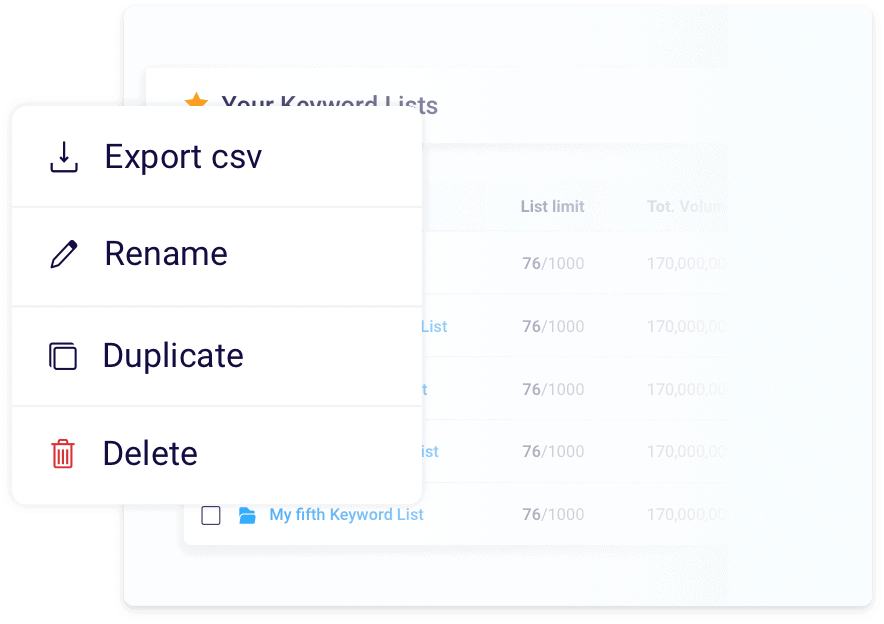 Export lists to .csv
Instantly export your lists in .csv format to work on a calculation file or import them to Google Keyword Planner.
Share your work quickly
Send your keyword list to an employee, colleague or client with a simple click. Generate a sharing link and send it by email or social media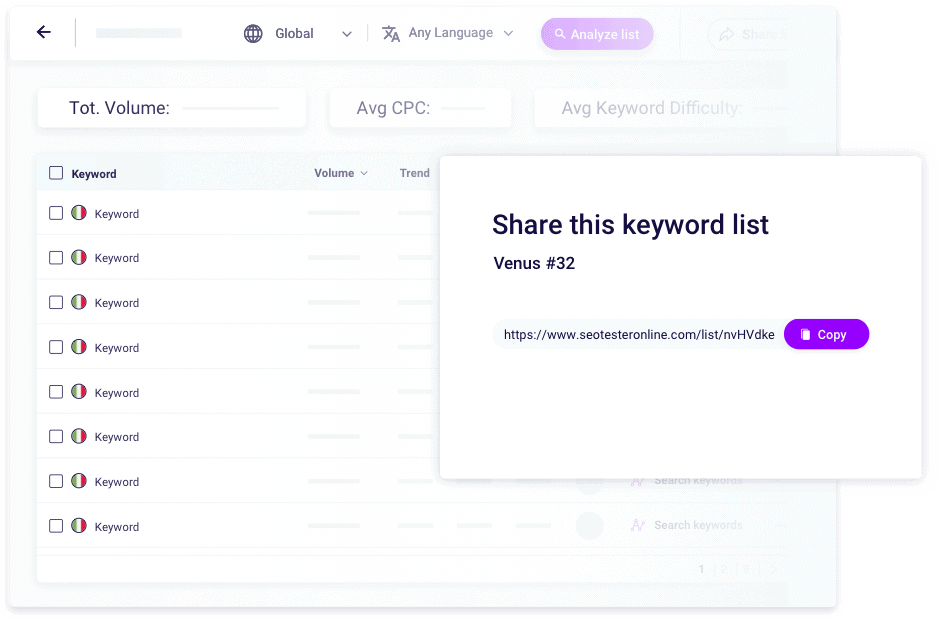 Backed by (big) numbers
Our tools help thousands of Marketers, E-commerce, and Web agencies to get found online.
Explore over
1.4 billions
of keywords
Our users have performed
+4 millions
of SEO analysis
A data-set with
36 countries
supported
Ready to get on top?
Try all of our tools for free and start your climb to the edge of Search Engines.