A Guide to SEO Analysis of your Competitors: what it is and how to do it
In this article, we'll cover one of the most fundamental (and often overlooked) activities in SEO analysis: the analysis of the competitors. You'll find out how to spy on your rivals, why you should do it, and how to use SEO Tester Online's new Keyword Explorer.
To obtain keyword ideas;
Have a deeper understanding of the SERP and the websites that you have to beat for each keyword.
Let's dive in.
What is SEO Competitor Analysis?
The SEO Analysis of competitors is the study of how your contenders are doing from an SEO point of view. It is essential because it can give you a great headstart when starting a new project or a boost in your SEO if your already-existing website doesn't get a proper positioning within the SERP. Most of all, it can help you understand what the strategy behind your competitor's so-good positioning is.
Why should you do it?
You can get ideas about what keywords you should use and what you should avoid because the competition is too stark. SEO is more a matter of adaptation and strategy rather than brute force. 
With SEO competitor analysis, you can see what makes your competitors position themselves so high in the SERP and then try to outperform or get around them. 
How to do it?
Explore their domains with Keyword Explorer
Keyword Explorer Tool is not just a tool to discover keyword ideas. It is also the tool to find the ones that your competitors are using. The first thing to go to the Keyword Explorer and choose to search by the domain, write your competitor's URL, and select the country.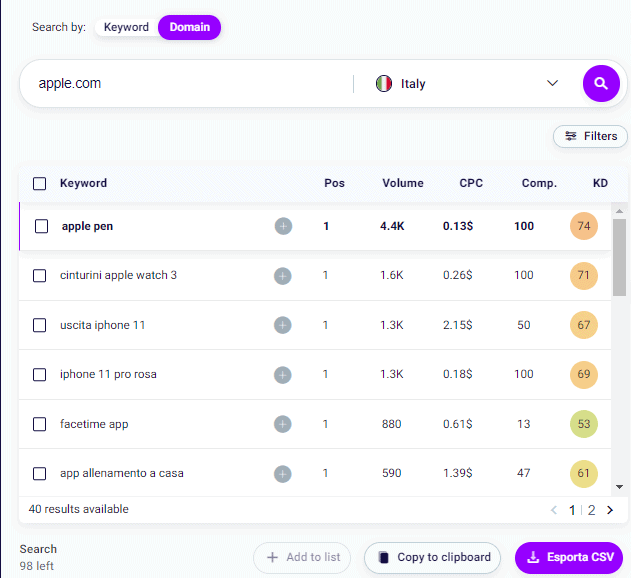 Create a list and add long-tail keyword ideas
Below, a list of keywords will appear. They are the keywords with which your competitor is positioning. If you click on one, you will get, on the right, its metrics: difficulty, volume, trend, and, below, the best-positioned websites for that keyword. But we'll get to that in a moment.
For now, let's focus on the left side of the screen. You can spot the  long-tail keywords with low competition and difficulty your competitor is using. Check the metrics for each one and, add it to your list.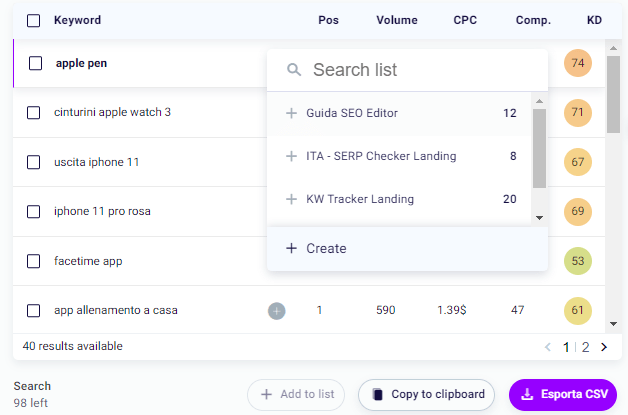 Explore the SERP
Now it is time to see how hard the competition is for each keyword. Select one, look on the right and check what the most popular pages within the SERP for each keyword are. Examine it with SEO Checker to see how much it is optimized. To do so, click on the three dots near each result in the SERP. If it is not optimized from an SEO point of view, it could be easier to compete with them.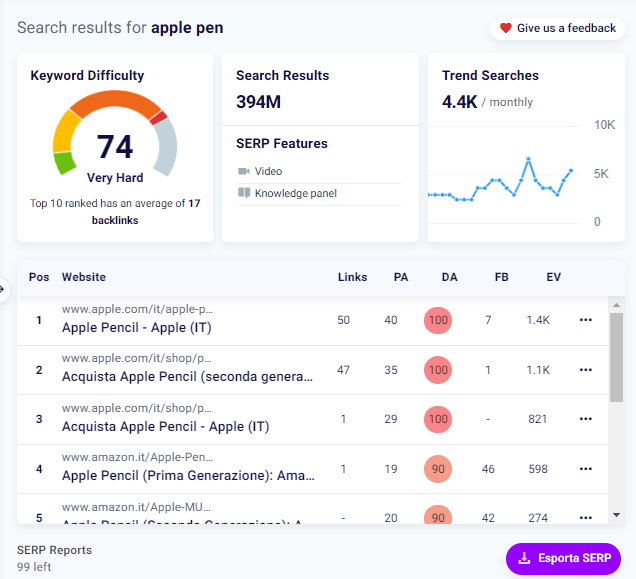 On the other hand, if it is well-optimized, do a long-tail keyword search to find alternative keywords to beat your competitors.
Maybe you'd want to see with which keywords that website is positioning. In that case, select "Find keywords".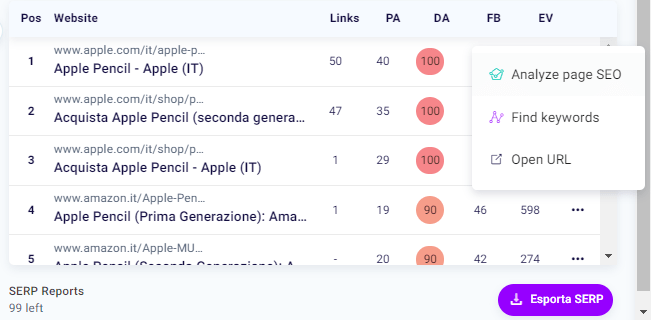 Study the SERP metrics
SEO metrics such as Domain Authority, Page Authority, Facebook Shares, backlinks, and Visits per Month can give critical information about how hard it will be to beat your competitor.
Metrics such as volume, competition, or keyword difficulty tell you just half of the story. Even a promising keyword can yield no results if your competitors have a good number of visits and authority.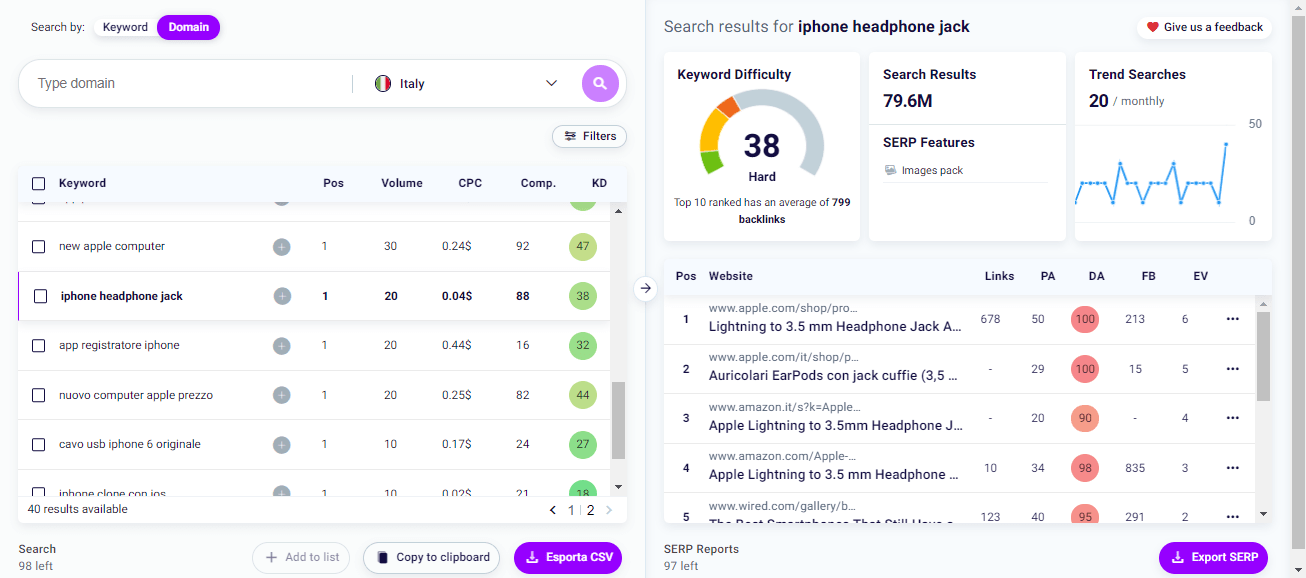 In this case, the keyword "iphone headphone jack" sounds promising if we limit ourselves if we look at its metrics: decent volume for a long-tail keyword low competition and difficulty. But the competitors are quite hard to beat: websites such as apple.com big boys, and it's not wise to try to outperform them. Maybe you should look for a keyword with lower competition, such as "incase airpods".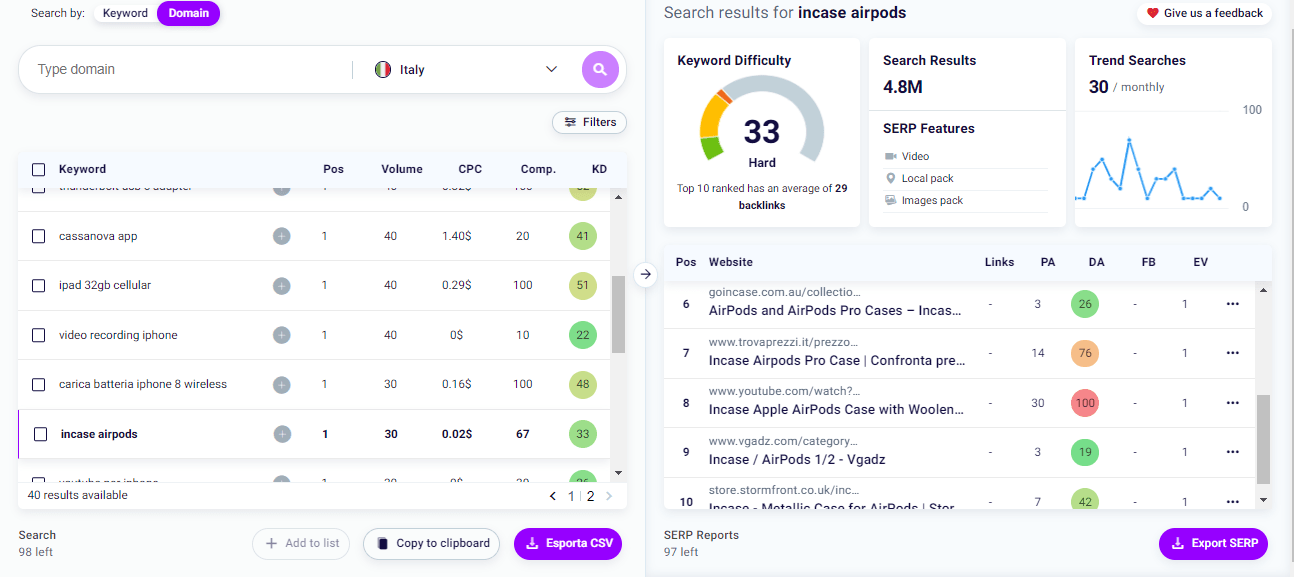 See why it is essential to do the SEO analysis of your competitors when doing keyword research? This may avoid you competing for promising keywords that will not deliver results because the competition is too fierce.